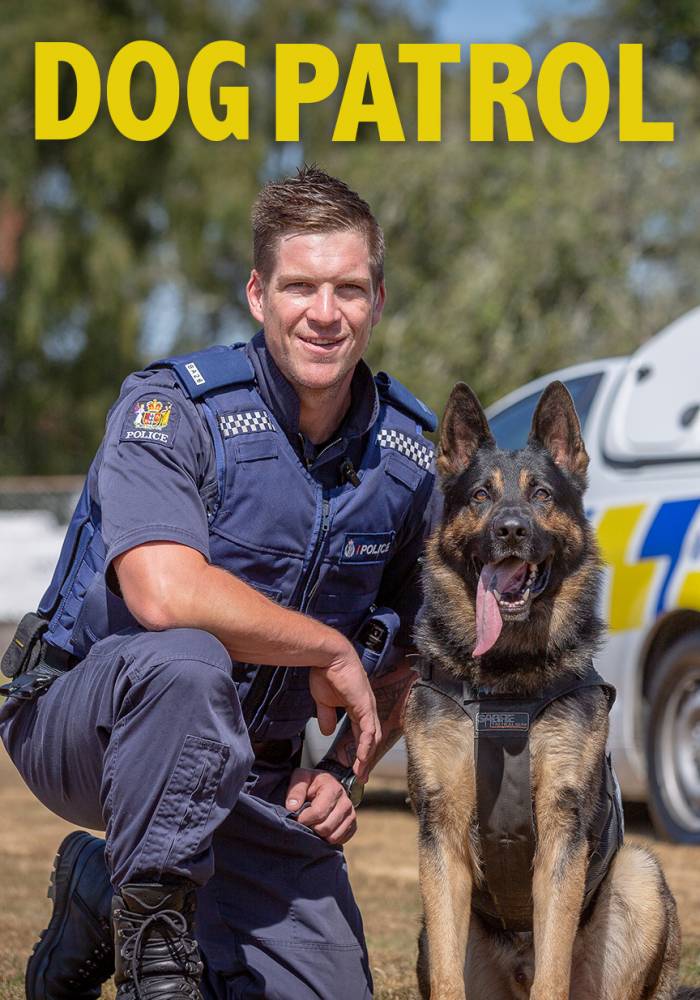 It's been a long time between drinks at the dog bowl but finally the ever-green smash hit production Dog Patrol is back!
Tireless camera crews have been busy keeping up with high energy dog teams as they go about their fascinating work on behalf of many New Zealand agencies – Police, Department of Conservation, Customs, City Councils – and now, all-new stories are packaged up in your favourite format, ready to enjoy.
From the heavyweight German Shepherds assisting Police keeping order on our city streets, to the busy Beagles sniffing out drugs for Customs officers at border entry points, to terriers tracking pests of all descriptions, this has them all.
If you love dogs, great story-telling and seeing the best of New Zealand's dedicated public servants going about their business, Dog Patrol is the show for you.
Series 1: 7x30 | SD | 2010
Series 2: 3x30 | SD | 2011
Series 3: 10x30 | SD | 2012
Series 4: 10x30 | SD | 2013
Series 5: 13x30 | HD | 2014
Series 6: 13x30 | HD | 2015
Series 7: 10x30 | HD | 2016
Series 8: 10x30 | HD | 2017
Series 9: 10x30 | HD | 2018
Series 10: 10x30 | HD | 2019
Series 11: 10x30 | HD | 2020
Series 12: 10x30 | HD | 2021
Series 13: 10x30 | HD | 2023
Year of Production
2010-2021
Director
TBC
---
Running Time
13 Series 126x30
---
Year of Production
2010-2021
---
Production Company
Greenstone TV
---
Commissioned By
TVNZ
---
Broadcaster
TVNZ
---
Awards
---
Available in HD
No
---

Add Favourite